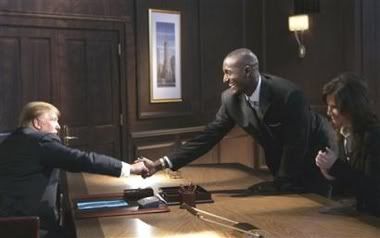 On the Today Show this morning, Randal said winning the Apprentice was sort of like scoring a gold metal - then being asked to share it with someone else.

What a jerk. A more appropriate comparison would be winning a gold metal, then being asked to recruit another superstar player for your country's team, and rejecting them because you're petty and don't want to be overshadowed.

Let's figure out a way to make Randal apologize and get Rebecca hired.